I have decided to show a few books I have read, of which I will not be posting a full review on. The reason being, I cannot remember the full story line of some of them, but I do not want you guys to see some of these novels and turn a blind eye, simply because I failed to inform you about how good or how bad the book is.Whatever the case may be, here are a few books from my near infinite list of good reads.... :)
5 stars


This has to be the best book I have ever encountered.
It has a wonderful story line and an inspiring conclusion. Get it.
4.5 stars

This book gave me so much life;
I am totally itching to read the sequel.Get it.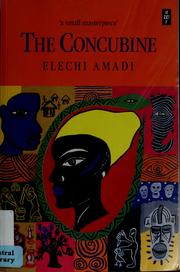 4.5 stars
I loved the traditional igbo setting.Get it.
4 stars
Get this novel. That is all I have to say.Get it.
4 stars
Lovely story, sad ending.
Nonetheless, John Green deserves all the laud for this wonderful book.Get it.
2 stars


Boring. Boring. Boring. I forced myself to finish this book.
4.5 stars
I need not say much; Chimamanda did good . Get it.
4 stars
Nothing like anything I have ever read. ( in a good way though)Get it.
4.5 stars
Thumbs up Lola!
This novel accurately depicts the polygamous lifestyle.Get it.
4 stars
I loved it; I still love it.Get it.
3.5 stars
I wish I read this book under a less distracting condition.Get it.
So, my birthday was this Sunday - The 2nd of August - and I received a few really nice novels from different friends and also a few family members. I will post reviews of each and every one of them soon :) Here they are :
I got this from my dear friend, Demilade. She is the sweetest.
Here's
her wonderful Fashion & Lifestyle blog :)
My dad got me this .
My dear friend, Reme got me this.
I apologize for the inappropriate picture orientation.
P.S: Please check out my favourite quotes page for inspirational quotes :)